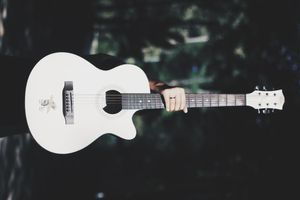 LEARN HOW TO PLAY GUITAR
One Day Beginner Guitar Workshop
Sunday, September 22, 2019 
Belle Centre, Peace River, AB
8:15am - 4:00pm
WAS A GREAT SUCCESS!   
Learn To Play Workshops



Guitar For Beginners Level 1-3
For those who know a little... or nothing at all!

 
This is a fun group workshop that starts at 8:15 am till 4:00 pm and will have two different classes.  One class for "Very Beginners" who don't know any chords and a class for beginners who know a few chords, still working on switching chords easily. 
FAQ's for Beginner Guitar Workshop
How much is the Workshop?  This workshop is $99 and also includes a soup and sandwich lunch.  You receive instruction time and practice time throughout the day, so you can learn through repetition in a condensed amount of time.  This will leave you feeling more accomplished with a pocket full of songs to play and practice when you go home that night.
What Beginner group should I join... Group 1 or Group 2 or Group 3??  Don't worry too much about which group is for you.  When you fill in the registration form and answer the questions I'll be able to know where you fit in with the rest of the registrants.  IF you already know all your major chords and some minors and can switch chords fairly easily, this class might not be challenging enough for you. :)  Sign up here for future INTERMEDIATE GUITAR workshops that could challenge you.
What kind of schedule does the workshop have?  The day will consist of five to six 40 min lessons with a 30-50minute break between lessons.  During your breaks, you have the option to practice or rest your fingers, have a snack, visit or have a nap, or all of the above. 
What do I bring and where do I go?  The workshop will be held at the Belle Petroleum Center, and bring your guitar and a smile! That's the most important. But you can also bring along an iPhone/Android/iPod/iPad ( for a free tuning app that you'll love), or a tuner, guitar strap, a capo, and snacks and/or snack money for the Tapas Resturant.  Lunch is provided (soup and sandwich) as part of the workshop and you have an extra-long lunch break in case you need to go out and stretch your legs or run an errand.  
Why a "Group" class?  Group lessons are great for learning and playing guitar because as a group you gain more confidence being part of bigger sound versus just you alone. Plus it's way more cost-effective for everyone, and I can help more than one individual find the joy and skills in making music. The class size is limited to 5 or 6 people.
Can I learn any other instrument? Sure!  I can teach Beginner Mandolin, Beginner Ukulele, as well as Intermediate Guitar and Barre Chords on the Guitar/Mando.  Check out the Workshop Request signup sheet and sign up what you are interested in and I'll see if there is enough interest to have a workshop.
How old do I need to be?   Between 13-99 :) It is a very long day and younger than 13 or older than 99 may have a difficult time with the intensity of the day.  But that being said please contact me with any questions you may have.   I will consider doing a future Student Guitar Workshop and customize it to those between 8 and 12 if I have enough folks sign up. 
What is the Guitar Camp Song Book?  I have taught various classes at Manning Guitar Camp for 15 years and I have some books from past years for sale I am selling on the Camps behalf.  They have been made up by GC volunteers and have great instruction in them and hundreds of songs from every genre and we'll be using some for the group sing-along.  You may purchase during the workshop if you choose or purchase one when you register.  They are $45 and the money goes to Guitar Camp.
Do I have to pay in advance? Yes.  In order to save your spot, it needs to be paid for. Space is very limited so don't wait.  Sign up now.  If a class fills up, you will be notified and put on a waitlist. 
Any Refunds? You will receive a full refund if you cancel 3 days prior to the workshop.  $50 refund if canceled within 48 hours, and no refund on the day of the workshop.
 Below is a guideline of the day's schedule.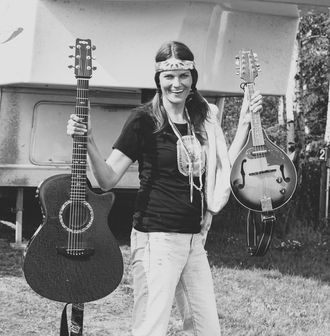 Thanks for voting!
Hey Peace Region! What One Day Workshop would you like to see happen?
Beginner Guitar - Ages 13-99

0

Youth Beginner Guitar - Ages 8-12

3

Intermediate Guitar - Level 1-2

0

Beginners Ukulele

1

Beginners Manolin

0

Barre Chords

1

5 responses
Share